Posted:
April 19th, 2006 |
Author:
xanda
|
Filed under:
IT Related
|
12 Comments »
I went back to Temerloh last Friday and i found that my Saturday was very "empty". So, i called my best friend, Azizan (UIA tengah cuti.. so dia pun tengah melopong), to help me. 15 April, around 9.15pm, we started to kopel kopel the old PCs yang ayah aku buat 'koleksi' kat kedai dia. Actually, those PCs dah rosak… then we menage to collect part-part yang still can be use lah.
Gedebuk…..!!~ gedebak…..!!~ gedebing…..!!~ gedebung….!!~ TADA……………!!~
Maka terhimpunlah sekalian pekakas yang diperlukan. Ditiupkan "nyawa", degupan deras dalam penantian, nyalaan LED…. LED? owh… dah ON rupanye… hahahaha….
Meh aku listkan spec PC nie:-
Pentium 3 (933MHz kalo tak silap aku)
128 MB SDRAM (cukup la tu.. run linux je kot)
Keyboard (cap kaki ayam)
Mouse (COMPAQ)
CDROM 52X (cap kaki kuda )
10G Hard disk (cap kaki zirafah)
Netword Card (DLink)
Power supply (tak tau berape WATT… cap kaki lemur)
P4 Casing (cap kaki burung emu) <-- [Thanx to Azfar & Khai]
Monitor tak diperlukan… sebab apa-apa hal.. aku akan SSH or VNC je ke pc tu.. (actually, keyboard ngan mouse pun tak perlu)
Chop chop..!!~ PC tu kat Temerloh kan? Bawak balik Melake macam mane?
huhuhu… aku lerai-lerai kan… then masukkan dalam beg… casing aku tak bawak la.. casing ade orang sumbangkan. hehehe…
Sebelum tengok gambar… aku nak statekan aku punye credit
Ayahanda Mohd Shukor bin Mahamud (tuan punye perkakas pc yang asal)
Farah Ramlee (tumpang kerete die time nak balik ke Melake hari tu)
Azfar (die inform aku bahawe member die ade casing tak pakai)
Khai (die kasi sumbangan berupe sebuah casing)
Sekarang.. tengok gambar plak :-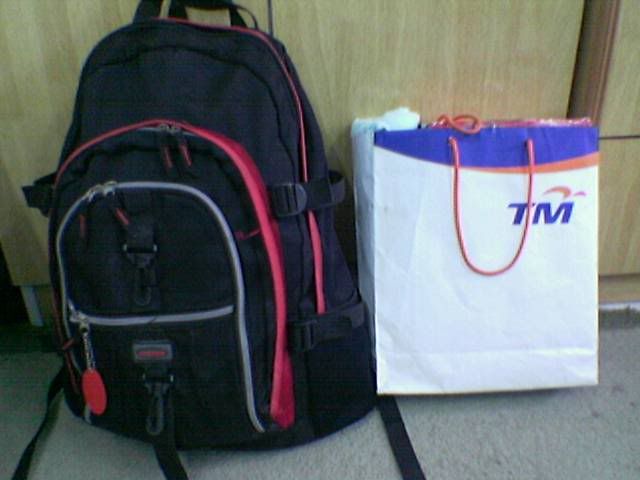 Macam nie la aku angkut barang2 tu dari Pahang. Thanx Farah, kalau tak.. dah tercabut kot bahu I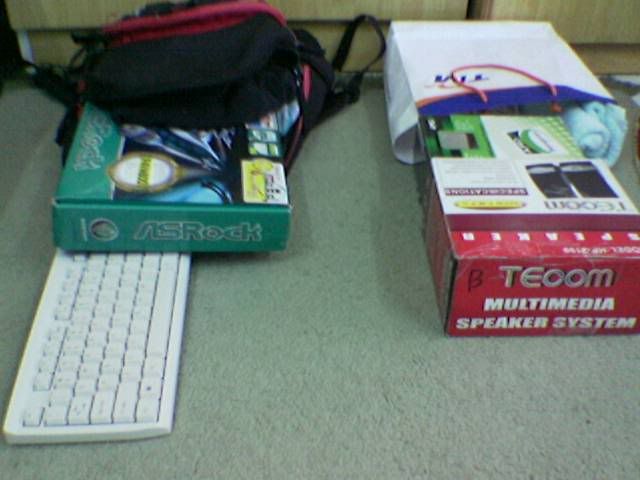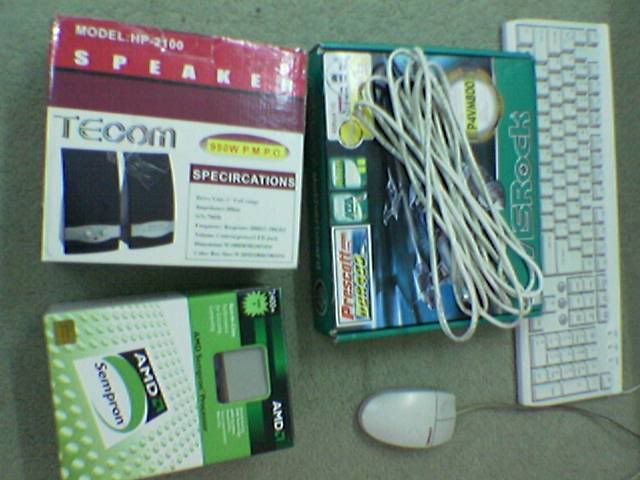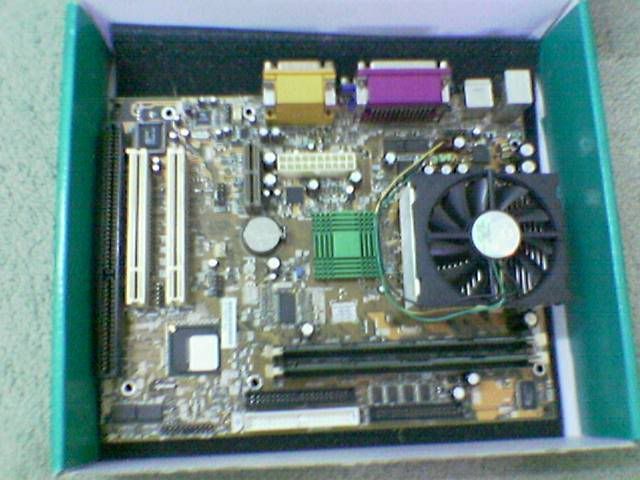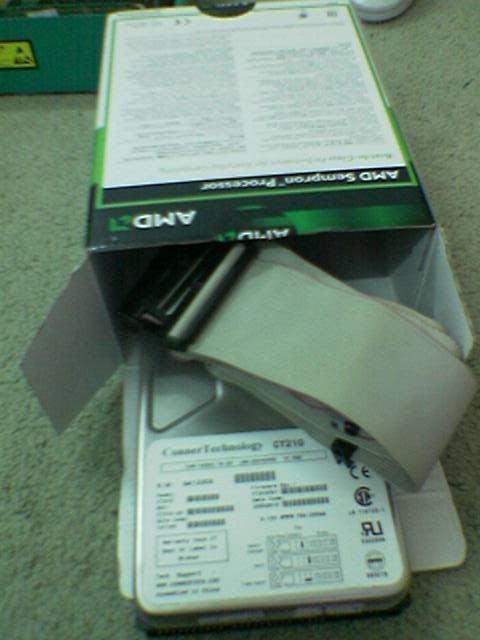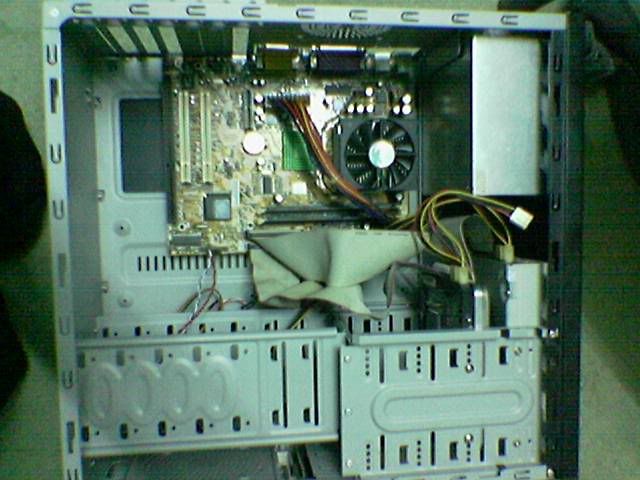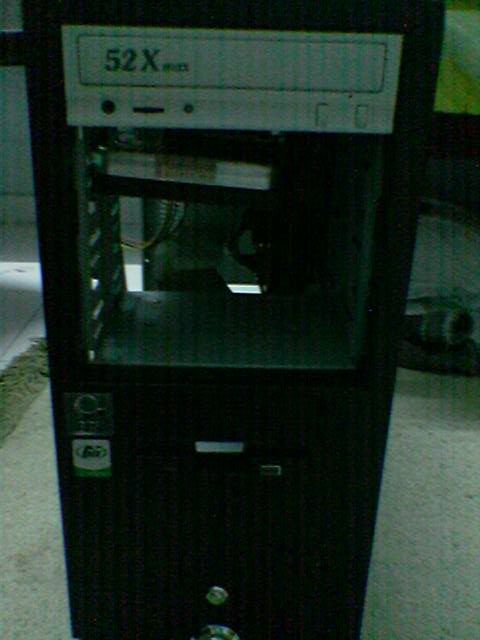 ---